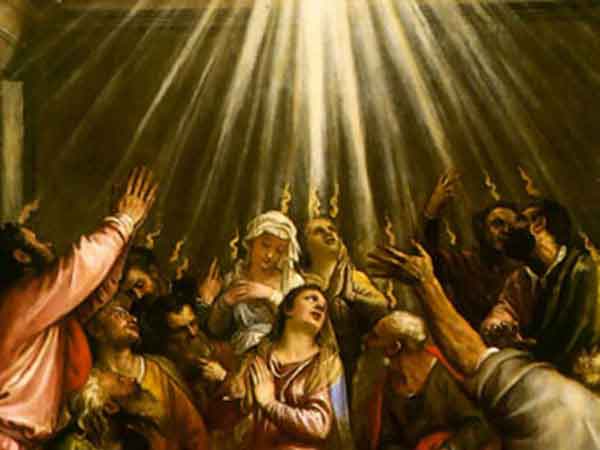 Sunday, May 31, is Pentecost Sunday. Just as this Sunday celebrates the outpouring of the Holy Spirit, there is an outpouring of opportunities to join in prayer.
10:00 am – Christian Formation/Coffee Hour – https://zoom.us/j/786056762
11:00 am – A Service of Spiritual Communion – https://zoom.us/j/724163474
Available anytime is the Diocesan-wide Pentecost service. The service may be accessed through the Episcopal Diocese of Lexington website (http://www.diolex.org ) and other DioLex social media sources. Several members of St. John's are "participants" in the service: Bruce W. Cory, Lisa Garrison, and Tracey Herzer-Huston.
Sunday evening the Union of Black Episcopalians is offering a Prayer Vigil for Racial Justice and the Healing of our Nation. This vigil begins at 4:00 pm and may be accessed by Zoom with the Meeting ID of 921 4319 6842 with a password of 476808.
Also, don't forget that evening prayer is offered each Wednesday evening at 6:00 pm on Zoom. Use https://zoom.us/j/118956276