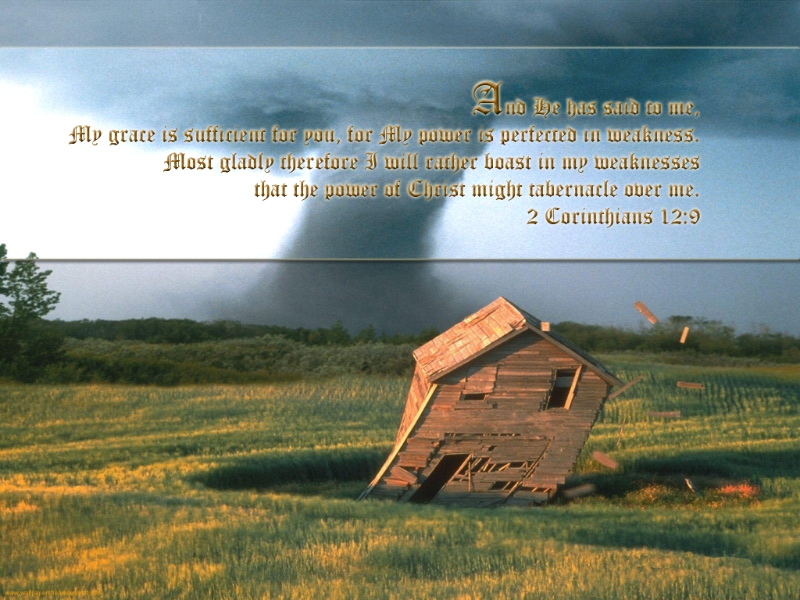 "Therefore I am content with weaknesses, insults, hardships, persecutions, and calamities for the sake of Christ; for whenever I am weak, then I am strong." (II Corinthians 12:10)
I can't think of anyone who is happy about weaknesses, insults, hardships, persecutions, and calamities, so Paul's assertion of his being content with them is disturbing. I can tolerate my own weakness. Hardships and calamities tend to just happen. It is the insults and persecutions that upset me the most, whether they happen to me or to another. Insults and persecutions have a definite malevolent intention behind them. In the face of all of these, however, we are confronted with our personal weakness and must rely on the strength that comes from God to deal with them. Maybe it is in that strength that Paul is able to rest content.
News & Notes
Pastoral Needs: If a pastoral need arises, please call the church office at 606-528-1659 and leave a message. Voicemail messages will automatically be forwarded to a member of the vestry who can arrange pastoral care. You may also contact the senior warden, Bruce W. Cory, by phone at 440-227-0035 or by e-mail at bwcory@gmail.com
Next Sunday: We will be having a service of Holy Eucharist. The Rev. Terry Taylor will be presiding.
Adult Forum: Each Sunday through July we continue a summer series on the Gospel of Mark.
Al-Anon Family Group: An Al-Anon Family Group will meet in St. John's Parish Hall on Tuesdays from 7-8pm.
Wednesday Fellowship: Gather at 6pm on Wednesday evenings for a service and fellowship.
Family Game Night: The next Family Game Night will be a family movie night, possibly outdoors, 6:30-8:30pm, June 26. Bring your favorite snacks and drinks.
St. John's Statement of Inclusion
St. John's Episcopal Church, Corbin, KY, is a proudly inclusive Christian community. All members are encouraged to participate fully in the life and leadership of the church regardless of age, race, ethnicity, culture, gender, sexual orientation, economic condition, physical or mental ability. We believe all people are created by God to model the diversity in unity which is the Holy Trinity and we seek to live out that diversity in unity within the faith community.
Follow us on Facebook, Twitter, Pinterest and subscribe to our Website feed!
Facebook:  https://www.facebook.com/StJohnsCorbin
Twitter:  https://twitter.com/StJohnsCorbin
Website:  http://www.stjohnscorbin.org/
Pinterest:  http://www.pinterest.com/stjohnscorbin/